RNRS Smart Vehicle Parking Management System.
RNRS Smart Vehicle Parking Management System.
The RNRS camera based Vehicle Parking Management system is a new technology with the addition of Vehicle Registration Number Recognition Technology (RNRS). We guarantee 95% accuracy for all Registration Plates with RMV standard format subject to maintaining.
Region of detection as marked by supplier.
Vehicle speed within the Region of detection to be a maximum of 20 km/h.
Distance between two vehicles to be over 2.5 meters.
Readable(by Human Eye) Registration number plates without physical damage or faded characters.
Registration number plate should be visible to the camera and should not be covered by any object/human.
Our programs are set on Machine Learning technology thus self learning. The more processes of different registration number plates occur the better the accuracy of recognition becomes. Therefore we expect the recognition accuracy to go beyond 95% level as the system matures by recognising different registration number plates.
RNRS system is significantly different from expensive imported systems since it recognises all the parameters in registration number plates including Province code and special numbers with sinhala letters such as "යුහ,නාහ,ගුවන් ". It can be customized to the special requirement of our valued customers within its capabilities and scalable to become cost effective.
How Smart RNRS System Works.
The company has INNOVATED and developed a technology and software system called " RNRS" to detect and recognise vehicle Registration numbers with the help of Artificial Intelligence and Machine Learning . This innovation is to be introduced to Sri Lanka by a Sri Lankan company for the first time. RNRS with other relevant software can be used for various purposes including Vehicle park surveillance, Automated Gate Barriers, Automated ticket printing for vehicle parks, Infrastructure protection, City Surveillance, Traffic law violation detection, providing forensic evidence etc..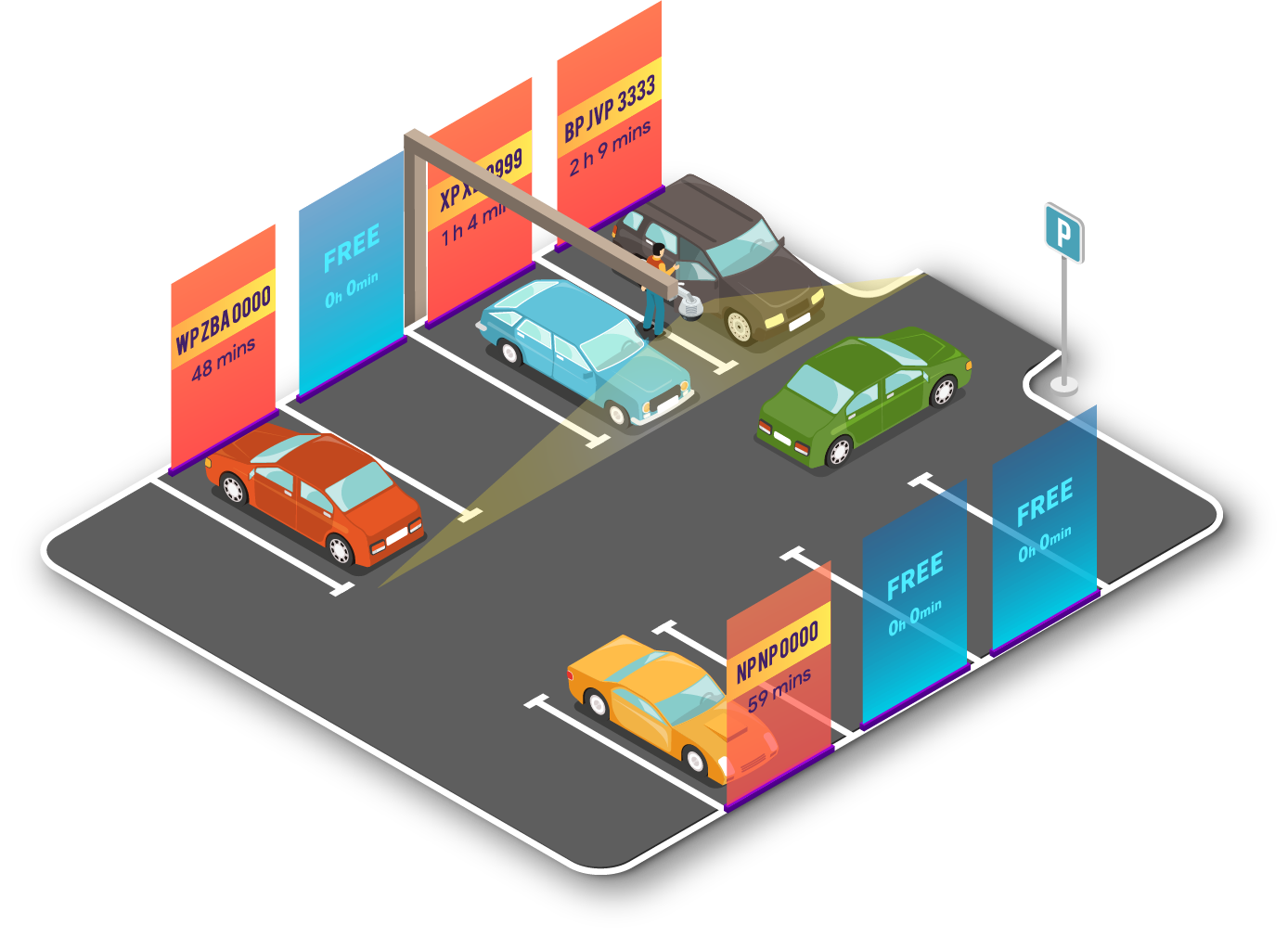 LED Display guiding and driver assistance system .
LED display at the entrance will the total number of available parking spaces as they become vacant and non-vacant. Our LED display system at each junction along the traffic flow will not only show how many parking spaces are available in each parking space at a given time, but it will quickly guide drivers to the parking spaces that are open. As drivers arrive in the open parking areas, they can park in available spaces by observing the LED lights indicators installed for each and every lot.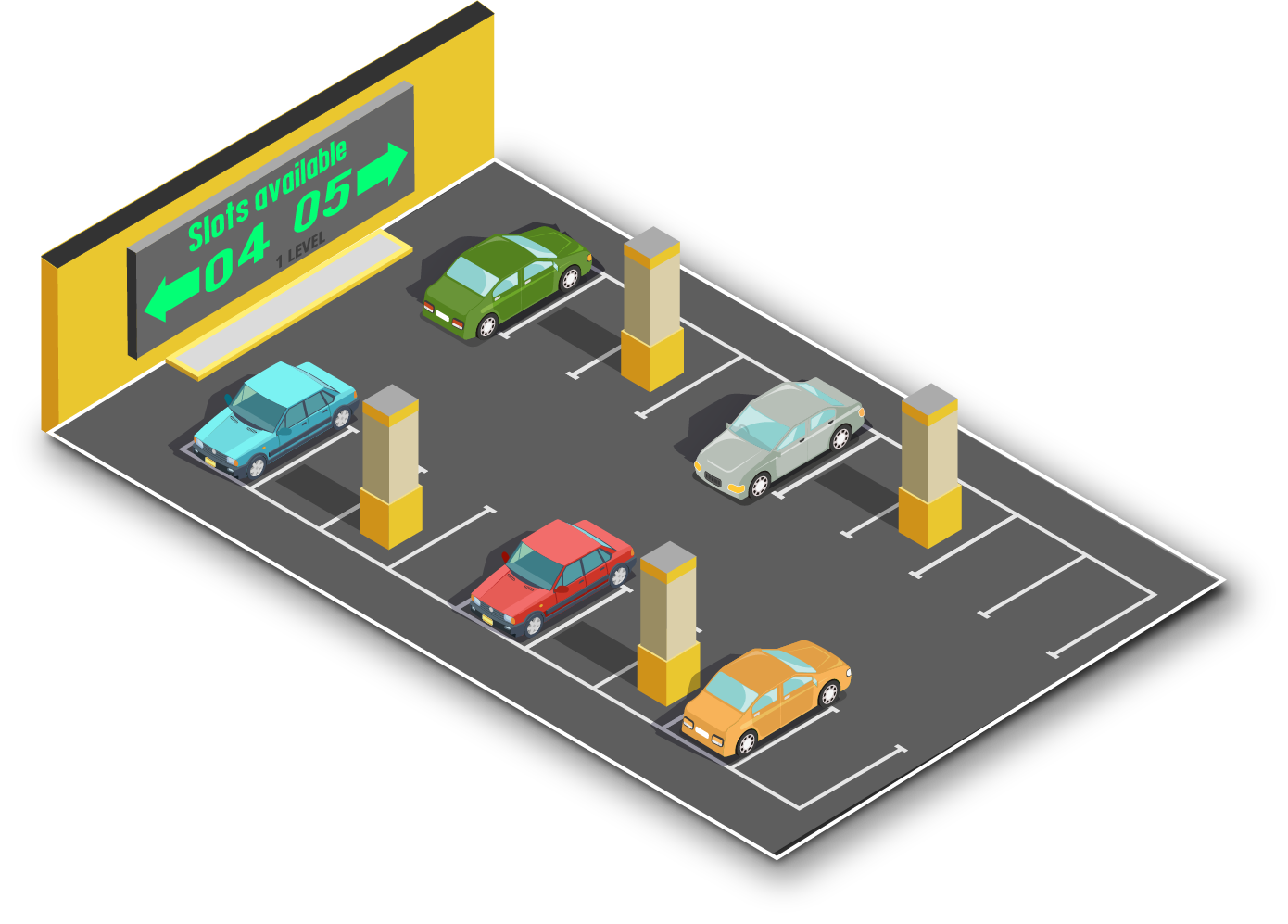 Parking rule violation alerts system & Find my vehicle Feature.
The system creates automatic alerts to the Vehicle Park Administrator when a vehicle violates parking rules such as over stay, parking at the wrong lot etc. Rules can be customized for VIP areas, quick parking, limited parking, tenants, vehicle type etc. The customers also will have the option of purchasing a text alert generating system to the drivers phone about the violation of rules.The automated alert generation system can inform the drivers of the parking lot and violation type.
Since the RNRS vehicle park management system is powered by RNRS software for vehicle registration number recognition, drivers/administrators can find the relevant parking lot on his return to the park by inputting the vehicle registration number to the system.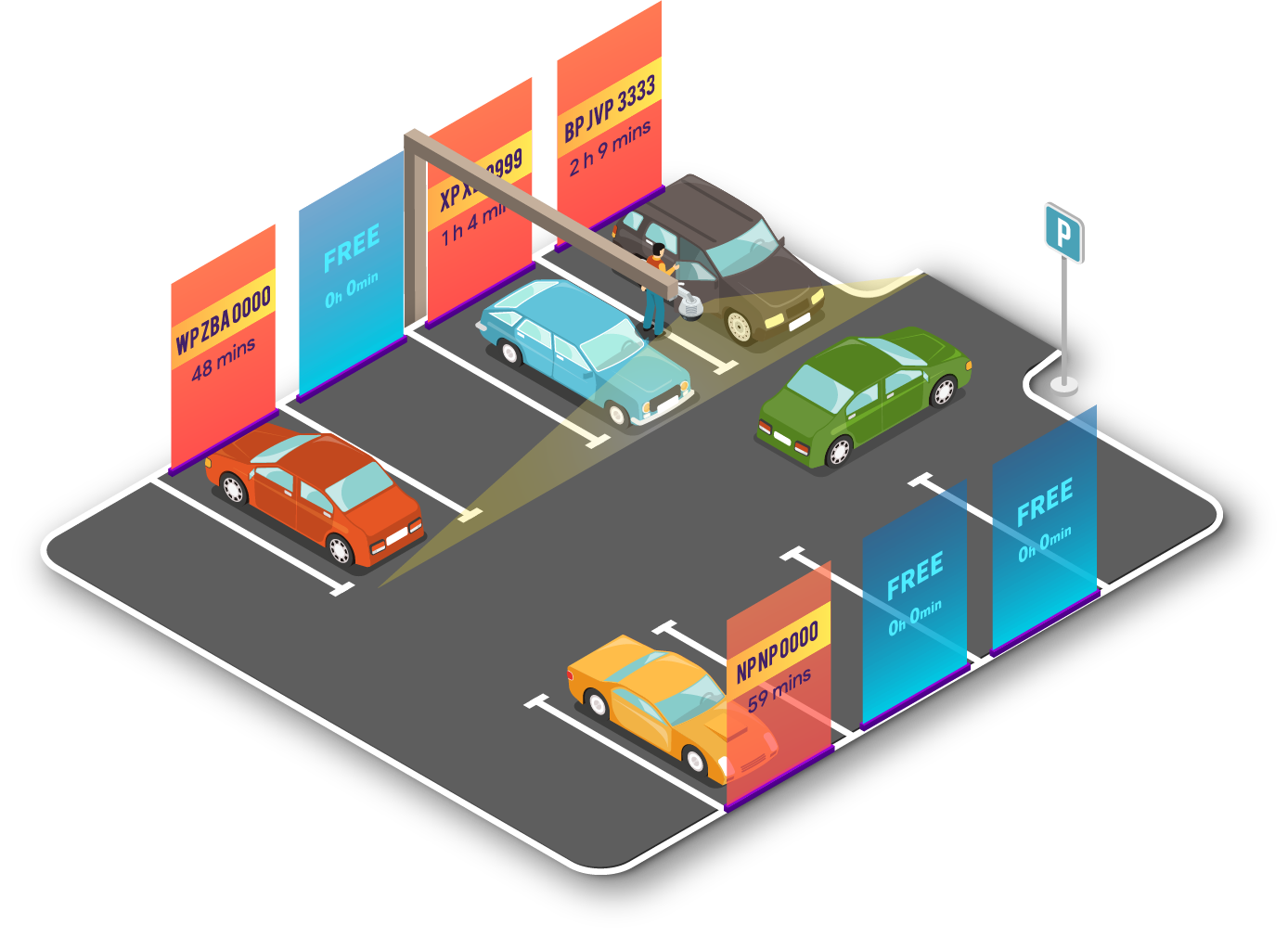 Parking Management Monitoring System.
Dashboard monitoring system for the Administrator.
Administrators can easily check the parking operations status with the help of a Dashboard which can accomodate comprehensive statistics, latest 10 records, graphs, charts etc. This will enable the administrator to increase effectiveness and operational efficiency.
Report Generator.
The system is provided with one touch report generating features within the parameters of the system. Report generators can accommodate customer specific formats to offer our customers flexibility in generating reports depending on the users.