Number plate Detection at night
Testing Automatic ticket printing and surveillance system before handing over
Demonstration at one of the prominent commercial buildings with a large vehicle park.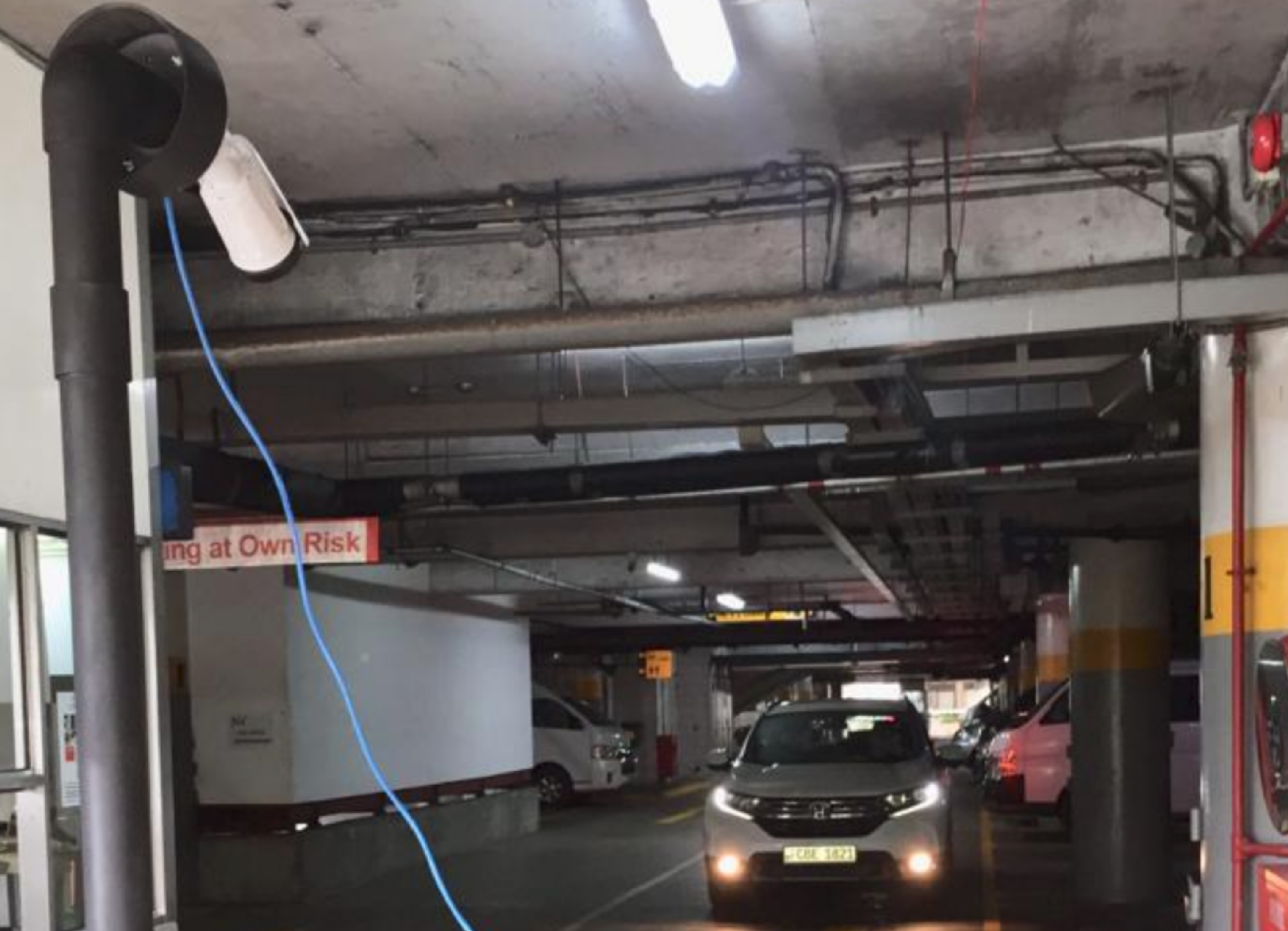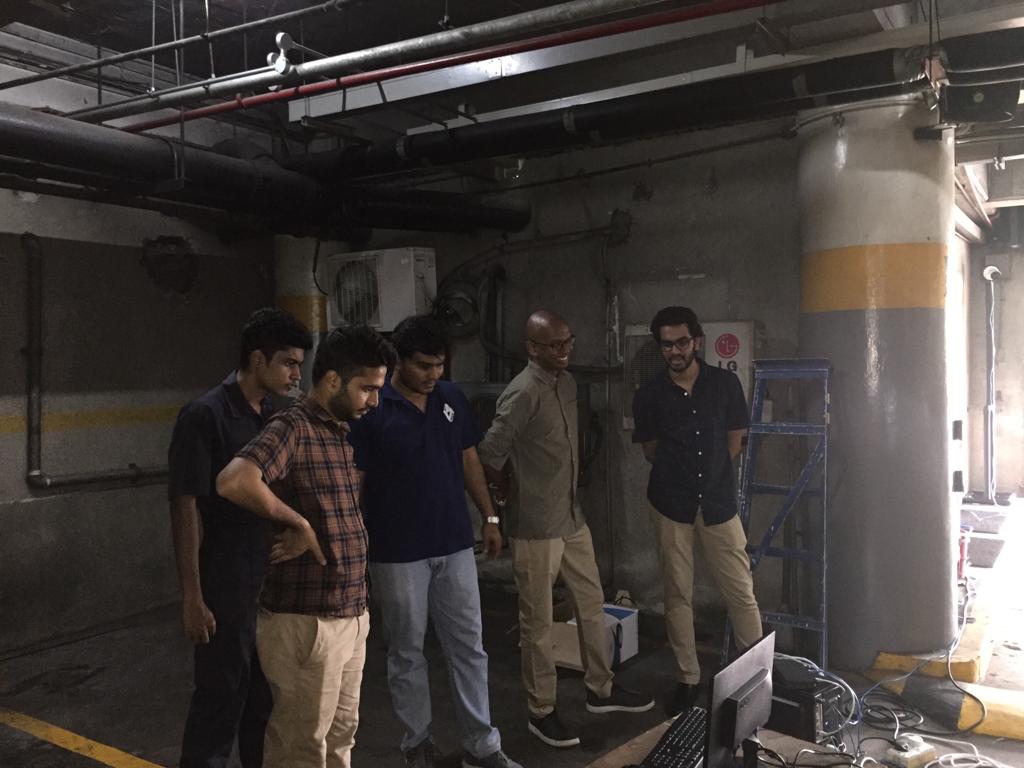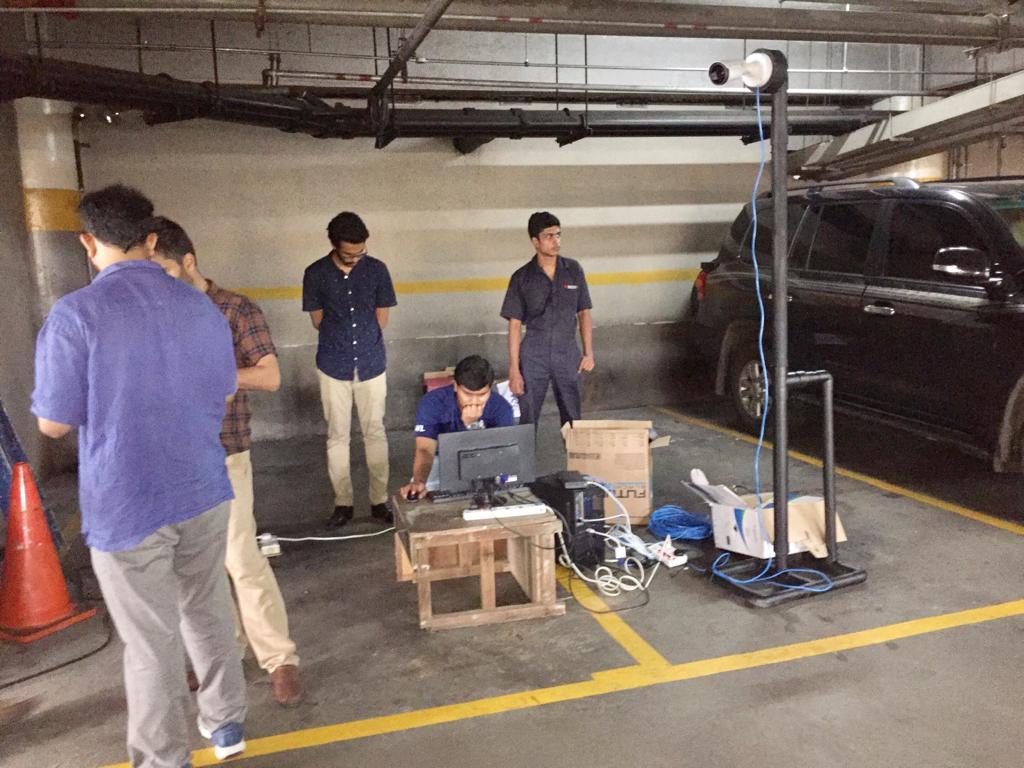 Testing Surveillance and Access control for a reputed office.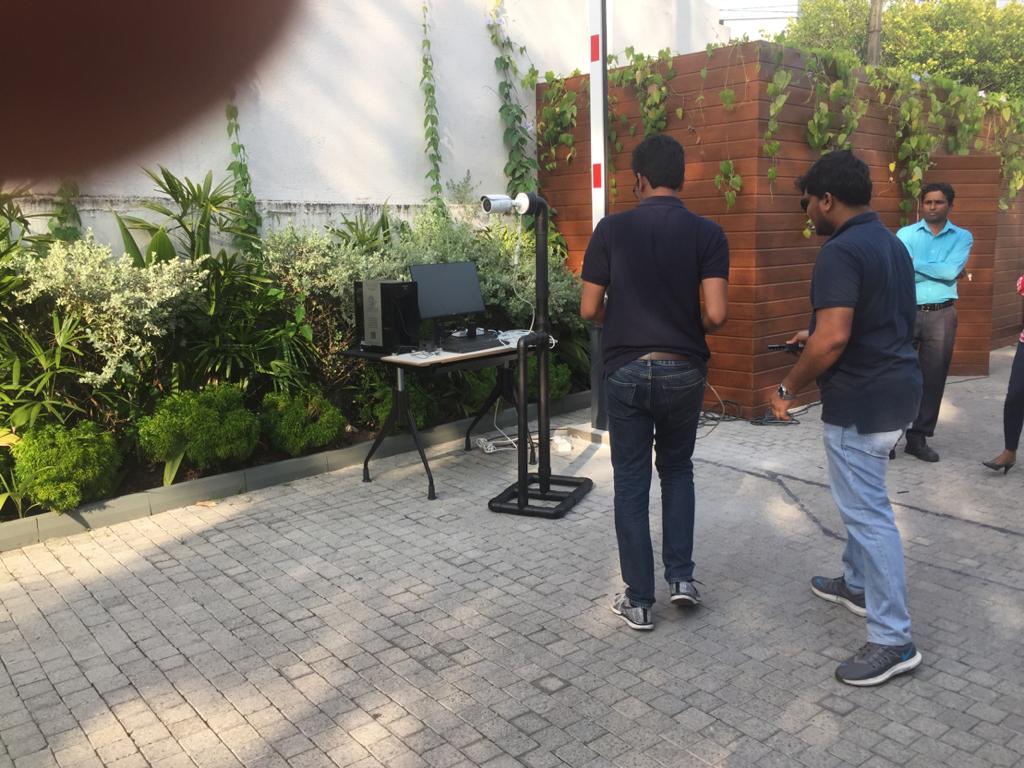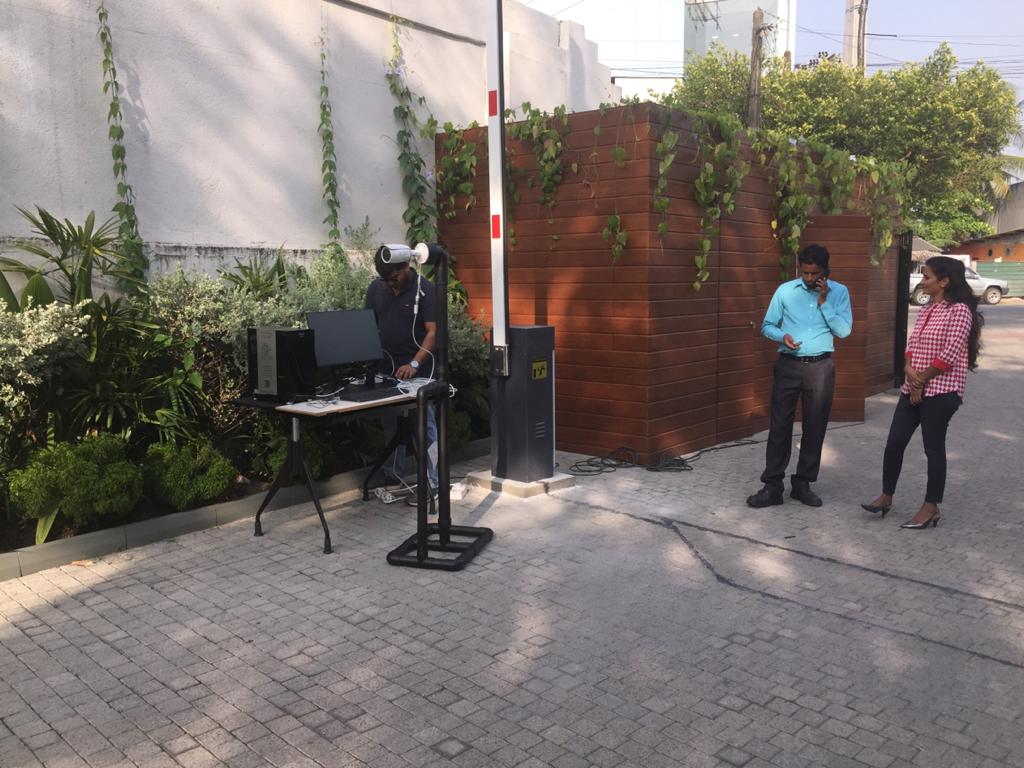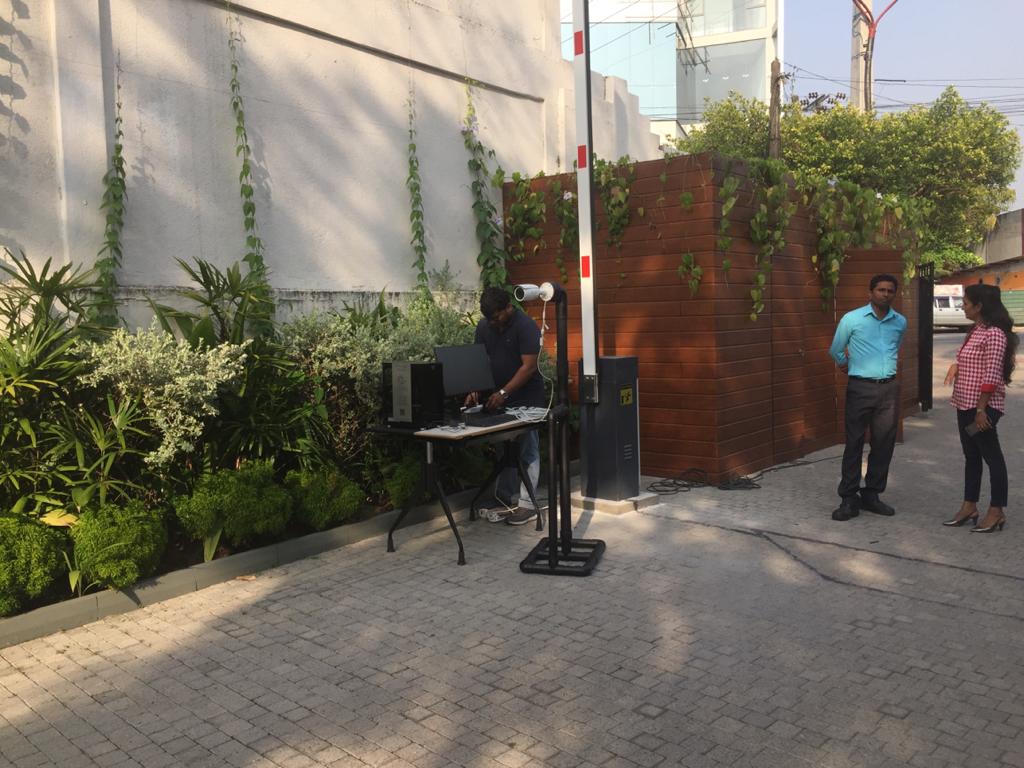 Social distancing monitoring system.
As the world is suffering from Covid -19 and forced to take a break, we haven't stopped innovating to support everybody's attempt to control this virus. Social distancing seems to be a medium-term practical solution across the world to flatten the curve. Human nature however, is to act on urgent requirements without understanding long-term repercussions. When you are in a queue at a drugstore for example to purchase your urgent drug requirement, you tend to lose your grip on social distancing. Good news however is, if somebody monitors and alerts you on this, you adjust immediately. Employing humans to monitor social distancing is practically not possible. AI & Vision Solutions (Pvt) Ltd would like to introduce our newly developed AI based system aimed at monitoring social distancing in Sri Lanka during this difficult situation. The Social Distancing Monitoring System keeps an eye on the queue continuously and alerts the people in the queue and if required authorized personnel of any close interactions of less than 1 meter between people in a given environment. The system can be effectively implemented in government offices, schools, hospitals, airports , pharmacies, banks etc. and open areas of mass gatherings as well. The solution can be easily integrated with existing CCTV camera systems and used along with facial recognition to provide facial identification if needed in future. As part of our duty to the nation during this tough period , we are ready to provide the software system and implement it completely free to the government hospitals within our affordability if equipment needed is provided by the authorities. Follow social distancing norms, stay safe and defeat Covid -19. Contact us on 0703063106 / 0777712410 for further details.