RNRS
High tech Automatic ticket printing, Surveillance & Automated Barrier Gate system.
Say Good Bye to Cards and Dispensing Machines
No Tickets at the Entrance
Less Capital Investment & Operating Cost
How Smart RNRS System Works.
The company has INNOVATED and developed a software system called " RNRS" to detect and recognise vehicle Registration numbers with the help of Artificial Intelligence and Machine Learning. This innovation is to be introduced to Sri Lanka by a Sri Lankan company for the first time. The system is quite different to the traditional ANPR Camera based Number plate recognition system in a number of ways, Mainly our system is capable of recognising sinhala letters "යුහ නහ ගුවන්" and province code in sri lankan registration number plate which traditional ANPR camera fail to produce. RNRS with other relevant softwares can be used for various purposes including Vehicle park surveillance, Automated Gate Barriers, Automated ticket printing for vehicle parks, Infrastructure protection, City Surveillance, Traffic law violation detection, providing evidence etc..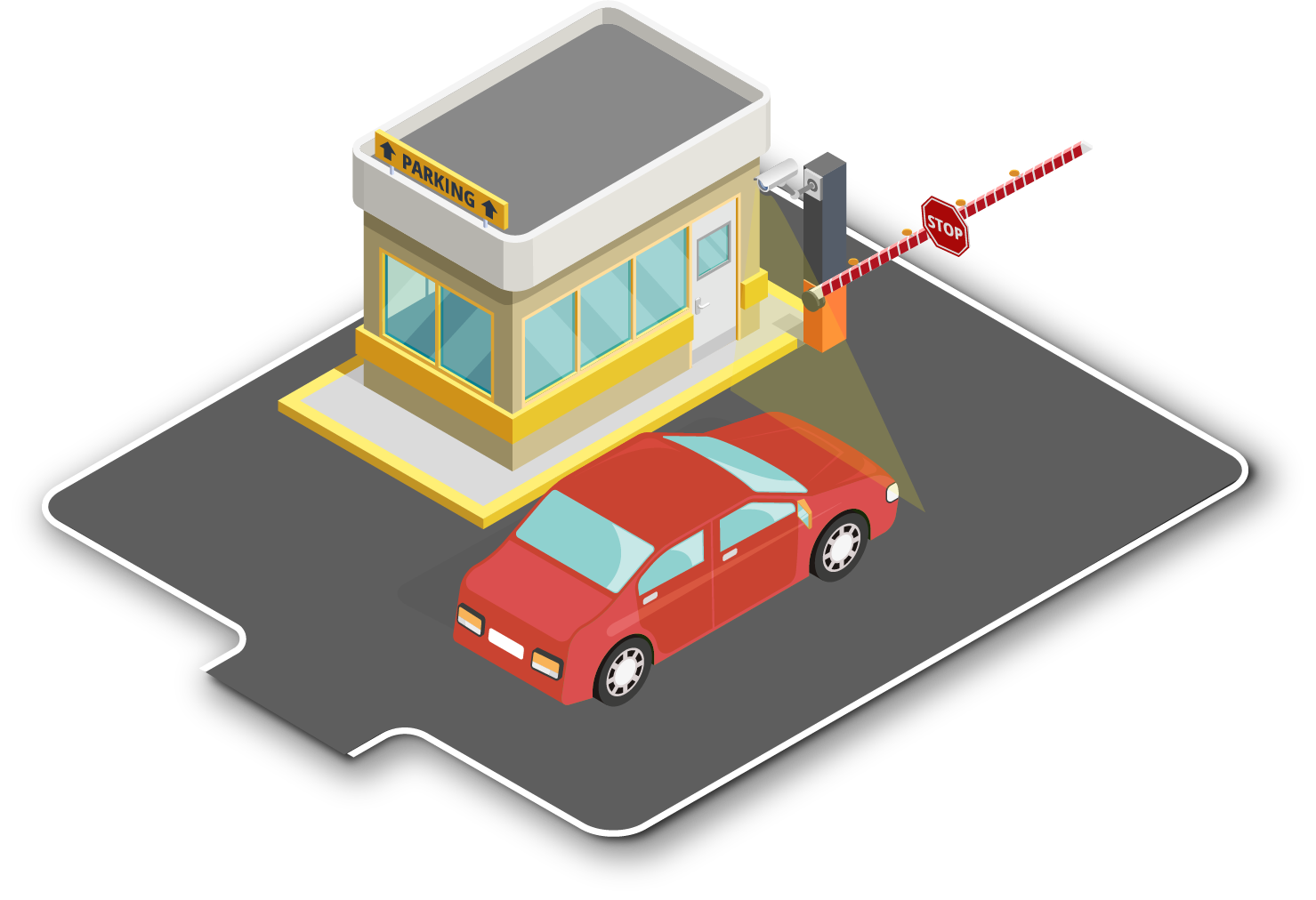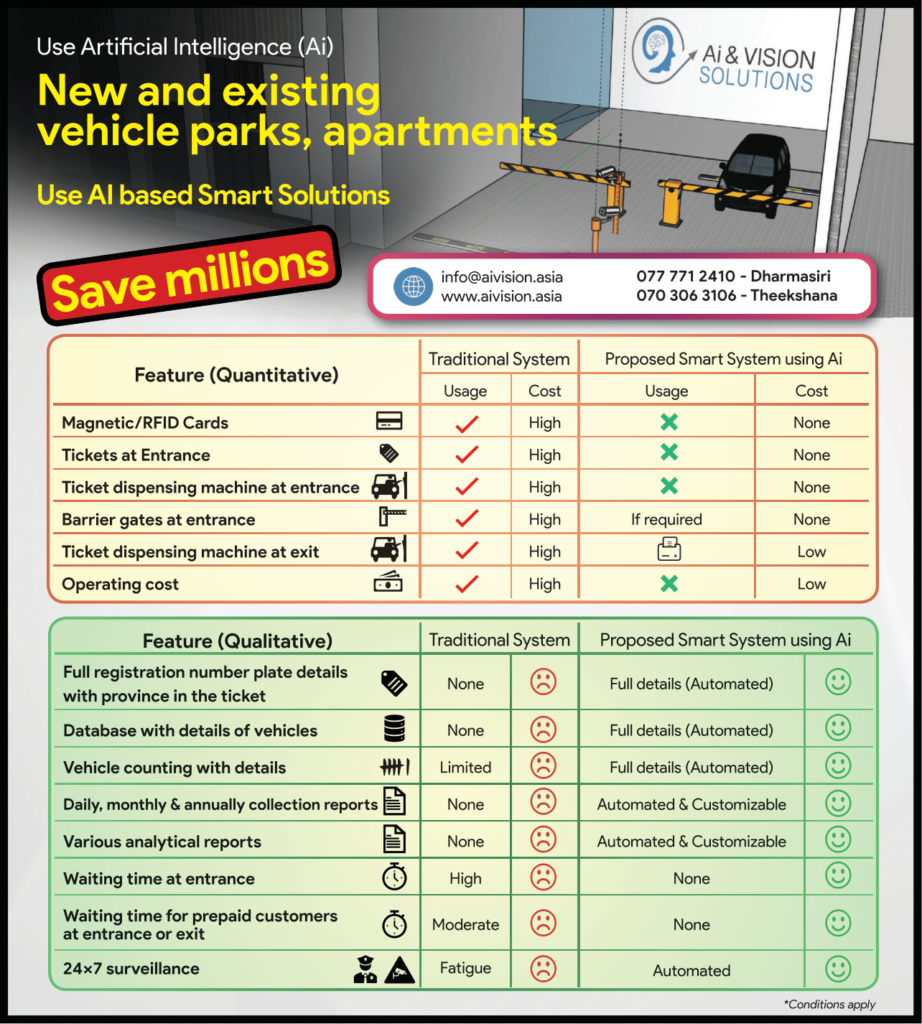 Vehicle Park Ticketing System and Surveillance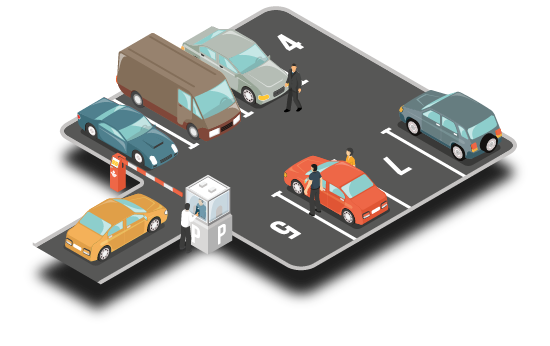 Vehicle Access Control and Surveillance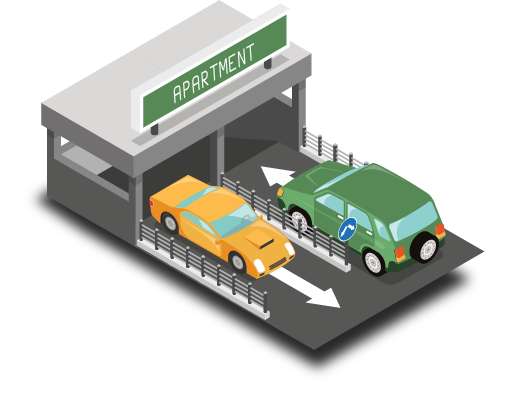 City/Critical Infrastructure Surveillance
RNRS Automatic Ticket Printing and Barrier Gate system together with Surveillance has the following tested and proven standard features!
When a vehicle approaches the gate, the system detects and recognizes the Vehicle registration number and saves data in a secure database with details such as Reg no ( including province identification letters, special numbers with sinhala letters such as "යුහ,නාහ,ගුවන් " etc), time of entry, time of exit, time spent in the park, image of the vehicle, image of the registration number plates etc.
When a vehicle leaves the gate, system recognizes the registration number and tracks back entrance data from the database and saves all exit data and complete the relevant record in the database.
If barrier gates are available, gates can be set to open and close automatically for all authorized and registered vehicles when they approach and leave the gate without any magnetic cards such as RFID.
The gate can be opened manually for all other vehicles including guest vehicles on the discretion of security personnel or the authorized person can register the guest vehicles temporarily in the system via PC or Mobile device.
If the management wishes, gates can be kept open all the time. The system records all details as long as the vehicles maintain speed of about 20 km/h at the gate.
Capability of the system to generate operational reports such as vehicle count, period income ( if fees are charged) , black listed vehicles, vehicles parking beyond any given time, list of frequently parked vehicles, vehicles park only in a particular time duration, vehicles park during week ends with details etc. In case management wishes to have evidence on illegal parking or any blacklisted vehicle parking, system is capable of generating an image. Any special reports to suit the requirements of our valued clients and any customization can be accommodated without any additional cost within the capabilities of the system.
Ability of the system to carry out search on a suspected / black listed vehicle through Registration number, series or province code.
Ability of the system to detect and recognize vehicle Registration Number Plates including all codes for provinces such as WP, SP, SG, NP etc and special sinhala characters such as යුහ,නාහ,ගුවන් at night, rainy and cloudy conditions with recognition accuracy of over 95% for all registration number plate with RMV standard format.